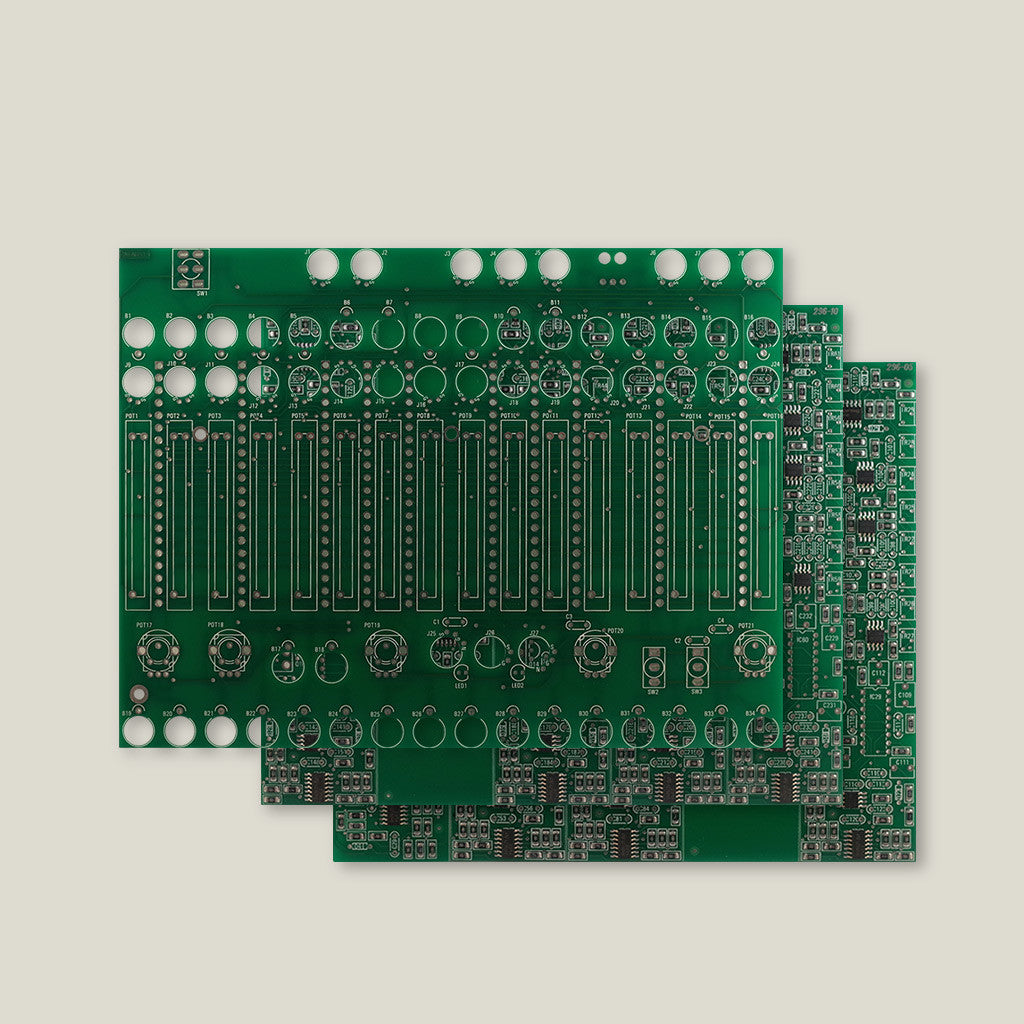 PROGRAMMABLE SPECTRAL PROCESSOR MODEL 296 REV2.0
A set of 11 PCBs with all resistors and IC's (except VCA's) presoldered.
A 16 channel filter with channel frequencies selected to complement the discrimination curve of the human ear. It features enahnced rejection of out-of-band frequencies, and provision for operation as two isolated 8 band filters. It includes a complete facility for performing spectral analysis, synthesis and transformations.