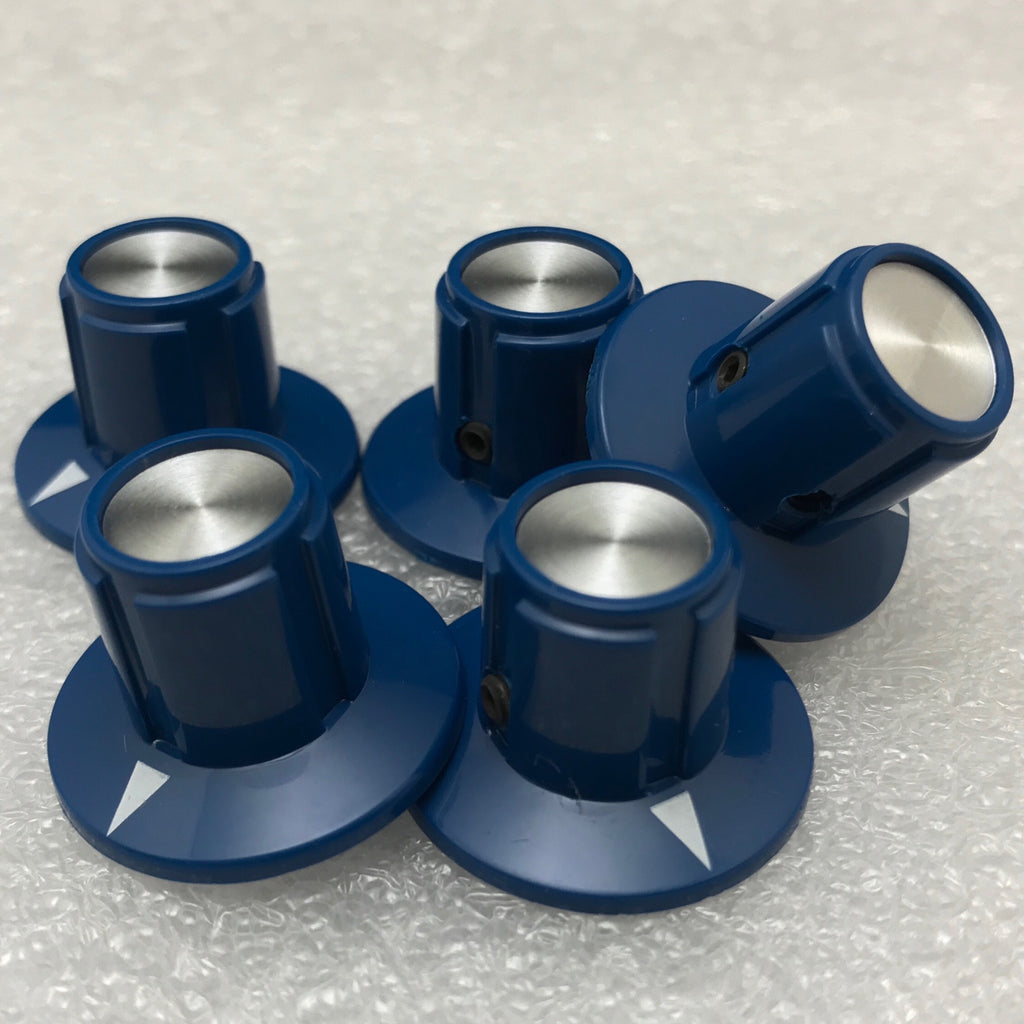 Rogan "Alpha" series knobs, Small Blue Skirted (pack of 5)
Rogan "Alpha" series knobs, Small Blue Skirted (pack of 5)
These are the Alpha series knobs that were standard on most
1970s modules, including the 208 and 218. Similar to the already available RB67
style but with a 4-sided grip rather than knurled, these should fit in all the same
applications but are suited for the user who desires authenticity. All have a .250" bushing and set screws for standard 1/4" shaft pots.

The depths from the base to the inner shaft top are somewhat different than the RB67: 
11.4mm for the small unskirted, 12.5mm for the small skirted, and 13mm for the medium skirted.
These knobs are only sold in packs of 5.